Foligain 2% Hair Treatment For Women Topical Solution 1 & 3 Month Supply
Product Descriptions
Promotes Hair Regrowth
Stimulates Deadened Hair Follicles
May Help to Slow Hair Loss
Suitable for women use hair growth
FOLIGAIN 2% is one of the world's most effective topical hair loss treatments designed for androgenic alopecia and other types of hair loss in both women and men. Its is clinically proven to help re-grow hair.
FOLIGAIN 2% is the latest breakthrough in hair regrowth technology! Its utilizes the purest grade materials, which combine to create the most effective hair loss and regrowth treatment on the market today.
Each bottle contains active ingredients shown to help promote hair regrowth and prevent hair loss on the scalp area in both women and men.
Woman's 2% solution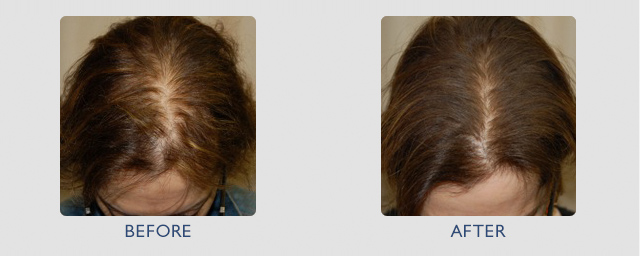 Is Women's 2% solution Right for You?
Women's 2% solution can help you and the more than 30 million other women like you who are experiencing hereditary hair thinning.
The checklist below will help you determine if Women is 2% solution right for you.
• You describe your hair as fine or thin.
• Youíve changed your hairstyle or cut your hair shorter because you are dissatisfied with the fullness of your hair.
• Your ponytail is smaller than it used to be.
• You notice more hair than usual in the shower drain, on your pillow, or in your hairbrush.
• Members of your immediate or extended family, male or female, have experienced hair loss.
• If you part your hair in the middle of your scalp, the width of the part shows more scalp than normal.
If two or more of these statements are true for you, you may be experiencing hereditary hair loss. Women 2% solution may be right for you.
How does Women's 2% solution work?
Think of hereditary hair loss as the ìhair follicle shrinkerî and Women's 2% solution as the ìfollicle revitaliser.î Women's 2% solution works by getting inside your scalp to revitalise follicles and stimulate hair regrowth. By using Women's 2% solution twice a day, every day, follicles increase in size, and the growing phase becomes longer. The result: hair regrowth.
Using Women's 2% solution is just like exercising: It takes time to work. The good news is that most users see the first signs of results from Women's 2% solution in just two to four months.
In a 48-week study of over 300 women, researchers compared twice-daily application of 2% Women's 2% solution with twice-daily application of a placebo (medication-free solution) in women with hereditary hair loss. The results showed that:
• Women's 2% solution effectively promoted hair regrowth
• Women in the study reported psychological and lifestyle benefits with Women's 2% solution use
• Mild side effects such as scalp itching and irritation were reported in 6% of women using Women's 2% solution as well as those using the placebo
What to Expect From Women's 2% solution:
To get the most out of Women's 2% solution , itís important to apply it correctly, twice a day, every day. Here are a few things you can expect as you begin your Women's 2% solution Routine.
Within the first few weeks, as 2% solution begins working, you may experience more hair loss than usual. This is temporary and an expected part of the 2% solution process. If this hair loss continues after 6 weeks on 2% solution, talk to your doctor.
Early hair regrowth is soft and colorless, like peach fuzz; however, with continued use, new hairs should be the same color and thickness as your other hair.
Continued use is necessary or hair loss will begin again. If you do not see hair regrowth in 4 months, stop using this product.
Cautions
• For external use only
• Ask a doctor before use if you have heart disease
Do not use if:
• Your degree of hair loss is more than that shown on the side of the carton, because this product may not work for you
• You have no family history of hair loss
• Your hair loss is sudden and/or patchy
• Your hair loss is associated with childbirth
• You do not know the reason for your hair loss
• You are under 18 years of age. Do not use on babies and children.
• Your scalp is red, inflamed, infected, irritated, or painful
• You use other medicines on the scalp
• You are pregnant or breastfeeding

Contraindications: The solution may not work for women whose baldness is extreme or primarily patchy. Do not use if you have a known hypersensitivity to any of its components. If you experience sensitivity, discontinue use.