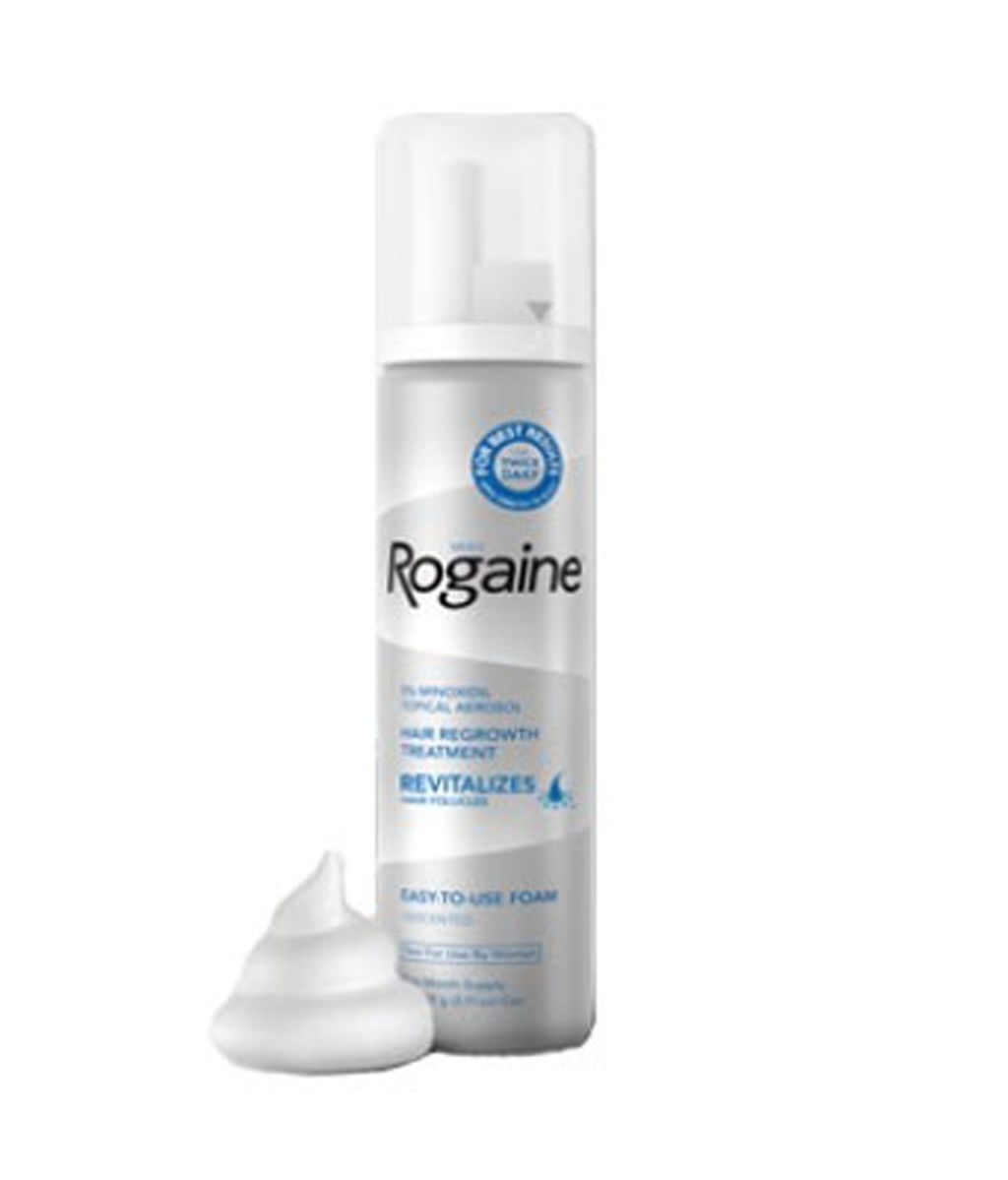 Rogaine 5% For Men Hair Growth Treatment Foam 1 Month Supply
Product Descriptions
What Is Rogaine?
Rogaine is the leading hair loss product available and the first drug to be approved for this purpose. Over several decades of use it has proved itself effective on millions of men and women at reversing hair loss which resulted from pattern baldness. Rogaine have been available since the 1990s and treatment is surprisingly affordable, meaning that no matter what your financial circumstances there is no reason to simply accept pattern baldness as a fact of life.
About the Product
One 2.11-ounce aerosols of hair regrowth foam, 1-month supply
Top-selling product for hair regrowth
Goes on easily and dries quickly
Helps regrow hair
This is loose packing ,not provided outer box
What's Inside ?
1 bottles x Rogaine Minoxidil Foam
Direction of use
How to Use?
Recommend apply on topical/frontline head (For Hair Regrowth) or Chin (For Beard) twice(2 time) in a day after shower, and slowly massage 5 minutes
Do Not Use If :
You Are A Woman
Amount Of Hair Is Different Than Specified (See Pics)
No Family History Of Hair Loss
Hair Loss Is Sudden Or Patchy
You Don't Know The Reason For Your Hair Loss
Under 18 Years Of Age
Scalp Is Red, Inflamed, Infected, Irritated Or Painful
Use Other Medicines For Scalp
Q&A
Any Question please refer here : https://www.myrambut.com/pages/questions